Quentin Potter, U.S. House of Representatives (7th District)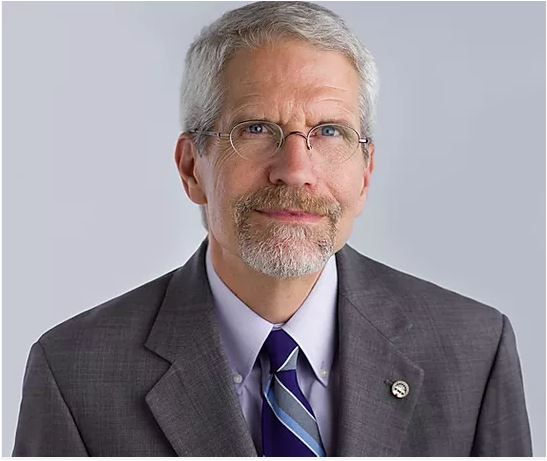 Quentin Potter is the Democratic nominee for Ohio's 7th Congressional District. He has 30 years of experience in making government work including helping to create and implement budgets worth billions of dollars, and directing scarce resources to critical needs like college infrastructure projects, Medicaid and food stamps. As Treasurer and Vice President at Lorain County Community College, Quentin worked hard to keep higher education affordable and responsive to the community.Quentin's opponent, Bob Gibbs, always votes with his party and the president and after nearly ten years in Congress has only two laws to his credit. We can't let him win in November.
Quentin Potter will be an advocate for workers and will encourage both parties to do more to rebuild the middle class. Quentin believes that every hardworking American deserves a good job, affordable healthcare, quality education for their children, and the security of knowing they can retire with dignity. That's why Quentin needs your help to fight for us in Congress.
Make a financial contribution today to help us reach the voters of Ohio's 7th with Quentin's message. So much is at stake in this election, we can't afford to lose!
Donate now
Or by check payable to: Committee to Elect Quentin Potter
Mailed to: P.O. Box 2313
N. Canton, OH 44720
_______________________________________________________________
Born in Columbus, Quentin has been a constituent of the 7th District since 2011, when he became Vice President and Treasurer for Lorain County Community College. During 3 years as its VP and Treasurer, he led the effort that funded over $60 million in new construction and other campus upgrades.
Prior to his leadership at the college, Quentin served more than 20 years in state government, helping create nine balanced state budgets, and working with both Democratic and Republican administrations. He oversaw the spending of billions of dollars for Medicaid, Food Stamps and other programs like PASSPORT which is vital to keeping senior citizens at home instead of more expensive nursing homes.
Midway through his career he directed a state-mandated, bipartisan Council that informed the creation of Ohio's Department of Medicaid.
As a former member of the Ohio Turnpike Commission, he knows how to deliver infrastructure projects on time and on budget and will use those skills in Congress. In 2015 he returned to the Ohio Office of Management and Budget to serve for three years as the director's representative on financial oversight commissions that helped communities and school districts overcome financial distress.
Quentin appreciates the value of hard work and higher education; his background includes putting himself through college with jobs in retail sales, working for the UPS as a member of the Teamsters union, and managing a gas station.
Quentin embodies the independence and perseverance characteristic of those with Appalachian heritage. His parents were both from Eastern Kentucky, where several generations of his family lived and worked, and, as a boy, Quentin spent time each summer working and playing at his grandmother's small farm.
His career in public service sharpened Quentin's understanding of the difficult circumstances faced by many Ohioans and of the important role a well-run government can have in addressing those needs and creating opportunities for future success.
Quentin Potter will be a hard-working and independent voice to make government work for ALL constituents in the 7th District.